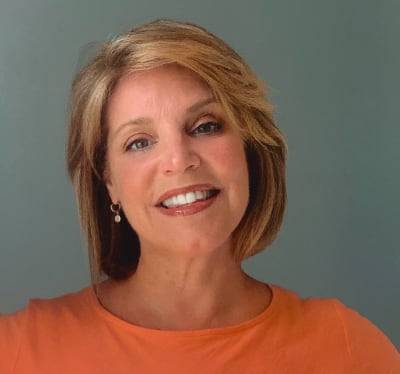 Let's Talk about Toe Walking!

July 2023
Hosted by: Sheri Ireland-Berk, Pediatric Physical Therapist
Full event description coming. Please check back.
About Sheri
Sheri earned her Physical Therapy degree from Ithaca College and has been a pediatric physical therapist for more than 30 years. She has certifications and extensive training and experience with Dynamic Serial Casting, NDT, Intensive Therapy, Gait analysis and training, Orthotic management, Aquatic Therapy, Brachial Plexus and CMT, Infant Massage, and Kinesiotaping. Sheri is extremely passionate about empowering children of all ages and abilities. Sheri is a mother to four adult children and recently moved from Chicago to Wilmington to capitalize on her love of the beach and milder climate. She enjoys painting, traveling and all things DIY and home decor in her free time.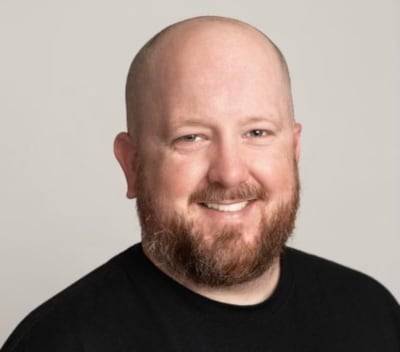 August 2023
Hosted by: Shea Crawford, Brandon All-Stars
Full event description coming. Please check back.
About Shea
Shea Crawford is a well decorated cheer coach with more than 20 years experience coaching at all levels. At Brandon All Stars, Shea is the Tumbling Director and Director of Technique Camps and Clinics. He has led his teams to National and Worlds titles and speaks nationwide on Tumbling Safety and Technique.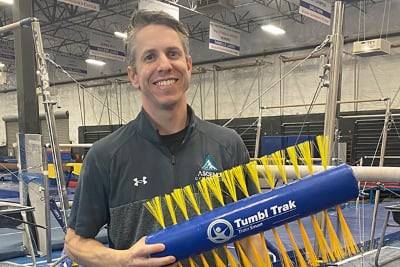 September 2023
Hosted by: Brett Wargo, Ascend Gymnastics
Full event description coming. Please check back.
About Brett
Co-Founder of Best Darn Gymnastics, Team Coach at Ascend Gymnastics - Auburn, WA, and Tumbl Trak Product Innovator/Designer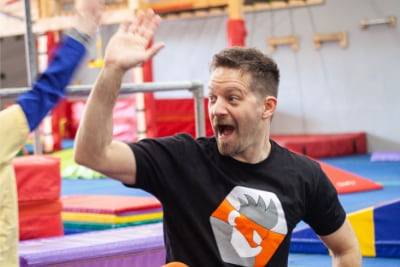 How to be a Camp/Party Conversion Rockstar!

April 19, 2023 • 2pm ET
Hosted by: Tony Clarno, Ninja Monkey Gym
You're not a trampoline park… You teach stuff. Good stuff. And you're good at teaching the good stuff. So how can you incorporate what you are really good at into your camps and parties, so that people SEE how good you are at teaching and want to find more ways to do business with you (ie: join a class!). Classes, and class tuition, is your number one revenue generator. When you incorporate your teachers and teaching into your secondary offerings, like parties and camps, you create a stronger, more cohesive feeding system for your business to grow. Let's talk about some fun setups and structures that keep camps feeling campy, parties feeling like a party, and also get kids (and parents) excited to join your business for learning and growth.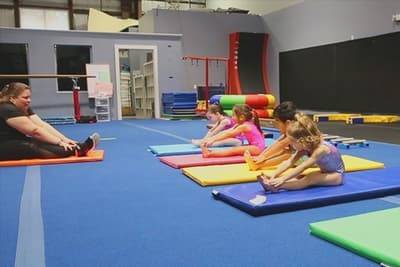 June 1, 2022 • 11am - Noon ET
Tots and preschoolers begin their gymnastics journey bright-eyed and eager to explore! Coach Victoria Cunningham shares her best ideas for starting young athletes off on the right foot!
Victoria Cunningham is the sole owner of Flight Athletic Academy in Kingsport, TN. She opened her gym in 2017 with the goal of creating a positive training environment for all levels of gymnasts.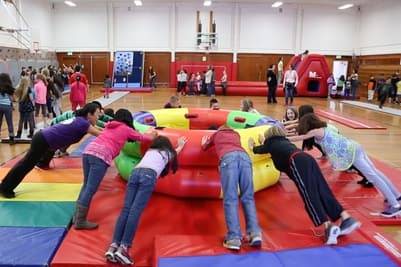 Coach Tony has some tips to help you add some extra excitement to your Summer Camp games, stations and set ups! This FREE presentation energizes your idea list and inspires fun!
Coach Tony grew up in a gym, training as a high-level gymnast and martial artist. Founder of NinjaMonkeyGym.com, and creator of The Achieve Sleeve, Coach Tony is thrilled to work with Tumbl Trak to bring engaging, creative concepts to coaches looking to up their fun factor in the summer camp programs.
A Positive Playspace for ALL

Oct 4, 2021 • 11am - 12:30pm ET
Karissa Johnson provides demonstrations for strategies in behavior and classroom management from her Portland location.
Get a sneak peek into her 4000 square foot sensory gym! All demonstrations have an emphasis on utilizing her favorite Tumbl Trak equipment while demonstrating methodical & effective teaching strategies.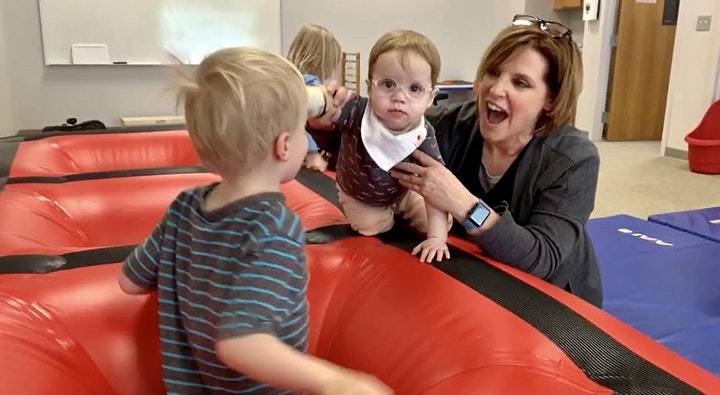 Therapy on Trak with special guest, Sheri Ireland-Berk, Pediatric PT

May 17, 2021 • 6:15pm - 7:30pm ET
We discuss strategies for utilizing your Tumbl Trak equipment for core stabilization and motor planning activities. Sheri has over 30 years experience working in pediatric physical therapy and has been a Tumbl Trak Ambassador for over 4 years.