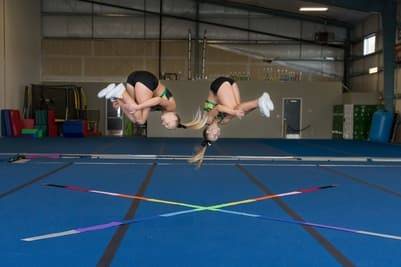 Cheer Tumbling Done Right

Postponed - please check back for the new date
There are a lot of steps between the first forward roll to the first front flip! Join us LIVE with special guest, Coach Julian Hirshberg from MAC's All-Star Cheer in Utah. Julian will demonstrate the basics of teaching cheer tumbling safely.
Registration opens August 31, 2022 at Noon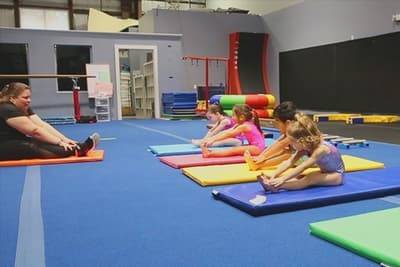 June 1, 2022 • 11am - Noon ET
Tots and preschoolers begin their gymnastics journey bright-eyed and eager to explore! In this LIVE Virtual event, Coach Victoria Cunningham shares her best ideas for starting young athletes off on the right foot!
Victoria Cunningham is the sole owner of Flight Athletic Academy in Kingsport, TN. She opened her gym in 2017 with the goal of creating a positive training environment for all levels of gymnasts.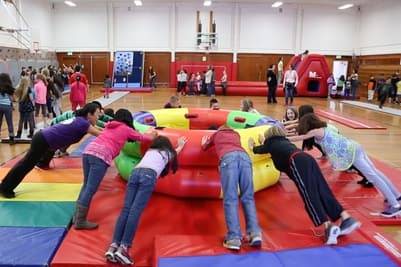 April 6, 2022 • 12:30pm - 1:30pm ET
Summer camp is right around the corner and Coach Tony has some tips to help you add some extra excitement to your games, stations and set ups! Join us for this FREE virtual LIVE presentation that will be sure to energize your ideas list and inspire fun!
Coach Tony grew up in a gym, training as a high-level gymnast and martial artist. Founder of NinjaMonkeyGym.com, and creator of The Achieve Sleeve, Coach Tony is thrilled to work with Tumbl Trak to bring engaging, creative concepts to coaches looking to up their fun factor in the summer camp programs.
A Positive Playspace for ALL

Oct 4, 2021 • 11am - 12:30pm ET
Karissa Johnson will provide demonstrations for strategies in behavior and classroom management, LIVE from her Portland location.
Attendees will get a sneak peek into her 4000 square foot sensory gym! All live demonstrations will have an emphasis on utilizing her favorite Tumbl Trak equipment, while demonstrating methodical & effective teaching strategies.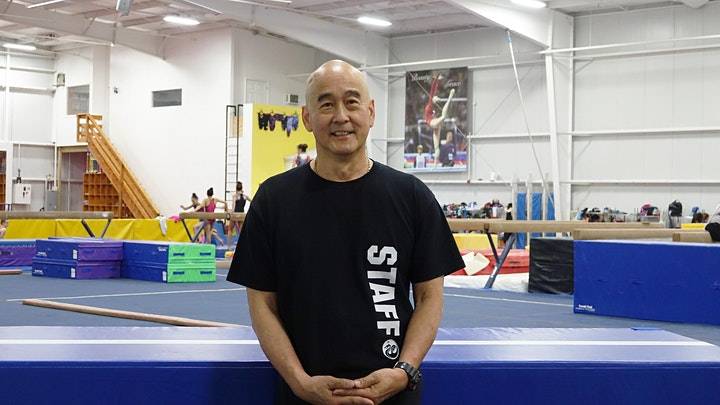 10+ Creative ways to use Al Fong Spotting Blocks from the Expert Himself

June 14, 2021 • 11am - 12:30pm ET
Al Fong will join us LIVE from his gym ready to demonstrate several secret training methods to help gymnastics coaches teach skills faster and safer on the uneven bars even for those who aren't strong spotters. This is a must-see for summer training! You'll also get a sneak peek at some of the new add-on pieces Tumbl Trak will be debuting this summer.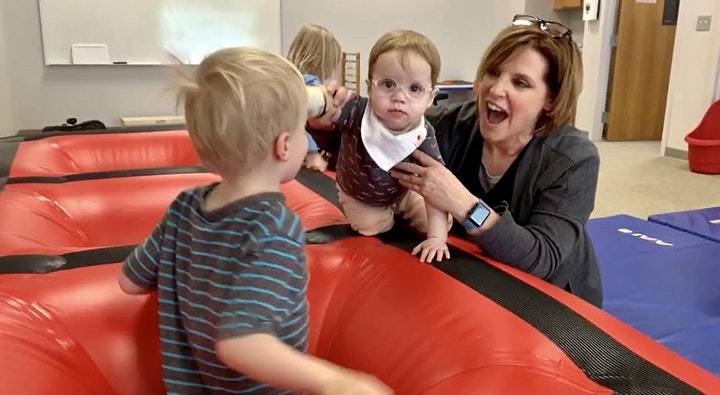 Therapy on Trak with special guest, Sheri Ireland-Berk, Pediatric PT

May 17, 2021 • 6:15pm - 7:30pm ET
We will be discussing strategies for utilizing your Tumbl Trak equipment for core stabilization and motor planning activities. Sheri has over 30 years experience working in pediatric physical therapy and has been a Tumbl Trak Ambassador for over 4 years.