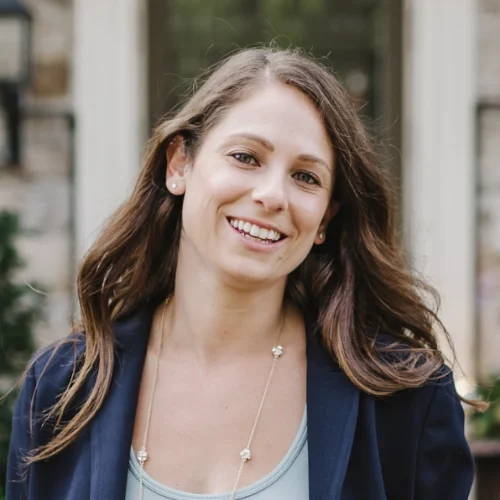 Eat to Compete: Optimal Nutrition to Unlock Athletic Potential

December 27, 2023 • 12:30pm ET
Hosted by: Kerry Bair, Registered Dietitian
Need more energy at practice? Perhaps you want to build strength and endurance? The answer to improvement may be in the food you're fueling with.
Join Kerry Bair, a registered dietitian who will share her most helpful tips for athletes and parents wanting to nail down their fueling routine for competition season, and make it through in one piece, without feeling exhausted, broken, and burnt out. Get ready to have your best season yet!
Why should I attend this event:
This class is for athletes and parents / coaches of athletes who:
Have struggled in past competition seasons with fatigue, injury, burn out, or just not being able to train and compete at their full potential

Have been training hard all pre-season long and want science-backed nutrition information so you can better fuel your body in a way that supports health, competitive success, and longevity

Are looking for a clear, specific strategy to successfully make it through the competition season

Have tried making nutrition changes on your own but nothing seems to stick

You and your athlete are ready to start fueling for performance NOW
About Kerry
Kerry Bair RD, LDN, MPH is a registered dietitian nutritionist and owner of the private practice Food for Fuel, LLC, where she specializes in performance nutrition for gymnasts. As a former level 10 and NCAA gymnast and gymnastics coach, Kerry uses her education and lived experiences to help gymnasts, parents, and coaches learn about nutrition so they can implement adequate and appropriate fueling strategies to have more energy, reduce their risk of injury, and compete at their highest potential while walking away with the sport with a more positive relationship with food.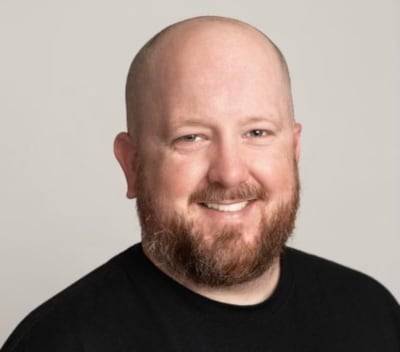 Introduction to Twisting: A Cheer Tumbling Workshop

October 4, 2023 • 11:30am ET
Hosted by: Shea Crawford, Brandon All-Stars
Coach: "I have athletes who have mastered layouts and are ready to twist. Where do I start? How soon can I start teaching twisting concepts?"
These are some of the questions Shea Crawford hears most often. In this one hour presentation, Shea breaks down the concept of twisting and demonstrate safe ways to use equipment to teach the essential components of front & back twists. Get inspired with these effective drills to take back to your gym and adapt to each of your athletes. Not into spotting? No worries - this virtual workshop features drills using only equipment - no spotting necessary.
Featuring: T-Trainer, Air Pit, Folding Incline, Transition Bed
Why should i attend this event:
Learn drills that teach basic twisting concepts and shapes

Introducing safe twisting techniques
How to diagnose your twisting athletes and fix common mistakes
Learn to use basic equipment and see what's on Shea's top wish-list of equipment picks
About Shea
Shea Crawford is a well decorated cheer coach with more than 20 years experience coaching at all levels. At Brandon All Stars, Shea is the Tumbling Director and Director of Technique Camps and Clinics. He has led his teams to National and Worlds titles and speaks nationwide on Tumbling Safety and Technique.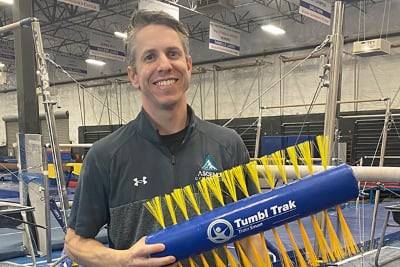 September 12, 2023 • 12pm ET
Hosted by: Brett Wargo, Coach, Ascend Gymnastics • National Team Coach • Tumbl Trak R/D Ambassador • Co-Founder Best Darn Gymnastics
Brett Wargo has been fine tuning his bar coaching skills for more than 20 years. In this virtual event, Brett will share some of his tried and true techniques for building a great foundation for beginner through advanced bar skills.
About Brett
Brett Wargo is a coach at Ascend Gymnastics in Auburn, WA - recently awarded the 2022 JO Program of the Year. He is a co-founder of Best Darn Gymnastics, a high quality education platform and is a National Team Coach. His work as a Tumbl Trak R/D Ambassador includes two popular product innovations, the Porcupine Pad and Mountain Bar System.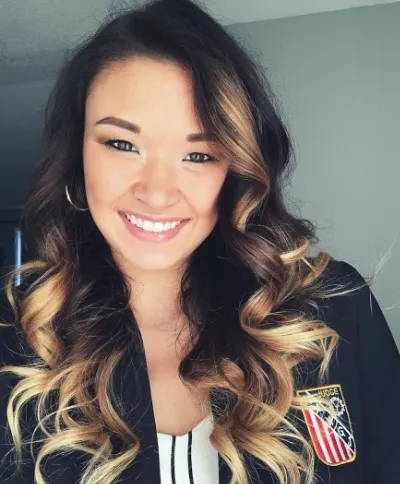 The Laser Beam: It's so much more than just lines!

August 30, 2023 • 2pm ET
Hosted by: Leah Herchenbach
Most people have heard of the Laser Beam, but few truly know the meaning behind the numbers and lines. In this virtual event, coach and judge Leah Herchenbach will be explaining the Number System: the secret to consistent, confident beam training. Leah will take us through the original creation of the concept, how to use it, how to explain it, and will show us how and why it works so well for athletes.
About Leah
Leah has been involved in gymnastics for most of her life. She was a club and collegiate gymnast for 17 years, and is now a well decorated coach and judge. She is passionate about sports psychology, mental training, and developing a positive relationship with exercise, and has traveled to various gyms and Congresses to lecture on these topics. During her club gymnastics career, Leah trained under Leonard Isaacs, the innovator behind the Laser Beam. She is very passionate about continuing his legacy by teaching coaches and athletes about the Laser Beam Number System.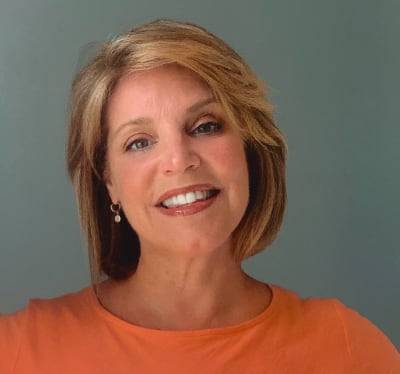 Let's Talk about Toe Walking!

July 12, 2023 • 6pm ET
Hosted by: Sheri Ireland-Berk, Pediatric Physical Therapist
Spend an hour with Sheri Ireland-Berk, a Pediatric Physical Therapist of more than 30 years, speaking about her work in the clinic with children who toe walk. You'll see loads of examples of how she treats early toe walkers through more established toe walkers in creative, fun, and engaging ways. Hosted by Tumbl Trak, we are proud to be associated with top-notch professionals, like Sheri, doing incredible things with our equipment, in their field.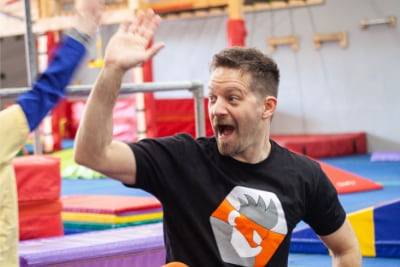 How to be a Camp/Party Conversion Rockstar!

April 19, 2023 • 2pm ET
Hosted by: Tony Clarno, Ninja Monkey Gym
You're not a trampoline park… You teach stuff. Good stuff. And you're good at teaching the good stuff. So how can you incorporate what you are really good at into your camps and parties, so that people SEE how good you are at teaching and want to find more ways to do business with you (ie: join a class!). Classes, and class tuition, is your number one revenue generator. When you incorporate your teachers and teaching into your secondary offerings, like parties and camps, you create a stronger, more cohesive feeding system for your business to grow. Let's talk about some fun setups and structures that keep camps feeling campy, parties feeling like a party, and also get kids (and parents) excited to join your business for learning and growth.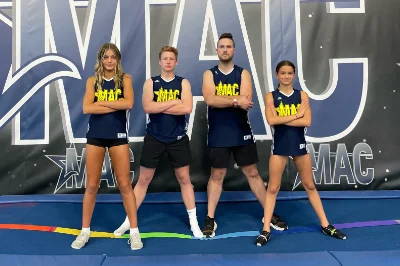 Cheer Tumbling Basics & Beyond

September 21, 2022 • 11am - Noon ET
Hosted by: Julian Hirshberg
There are a lot of steps between the first forward roll to the first front flip! Our special guest, Coach Julian Hirshberg from MAC's All-Star Cheer in Utah, demonstrates the basics of teaching cheer tumbling safely.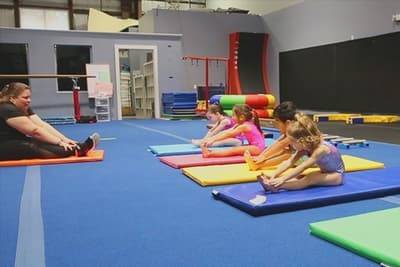 June 1, 2022 • 11am - Noon ET
Tots and preschoolers begin their gymnastics journey bright-eyed and eager to explore! Coach Victoria Cunningham shares her best ideas for starting young athletes off on the right foot!
Victoria Cunningham is the sole owner of Flight Athletic Academy in Kingsport, TN. She opened her gym in 2017 with the goal of creating a positive training environment for all levels of gymnasts.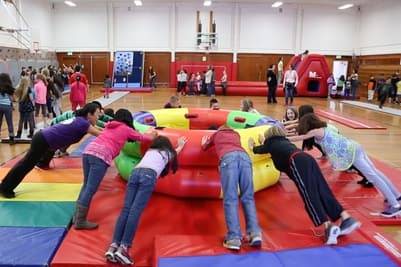 Coach Tony has some tips to help you add some extra excitement to your Summer Camp games, stations and set ups! This FREE presentation energizes your idea list and inspires fun!
Coach Tony grew up in a gym, training as a high-level gymnast and martial artist. Founder of NinjaMonkeyGym.com, and creator of The Achieve Sleeve, Coach Tony is thrilled to work with Tumbl Trak to bring engaging, creative concepts to coaches looking to up their fun factor in the summer camp programs.
A Positive Playspace for ALL

Oct 4, 2021 • 11am - 12:30pm ET
Karissa Johnson provides demonstrations for strategies in behavior and classroom management from her Portland location.
Get a sneak peek into her 4000 square foot sensory gym! All demonstrations have an emphasis on utilizing her favorite Tumbl Trak equipment while demonstrating methodical & effective teaching strategies.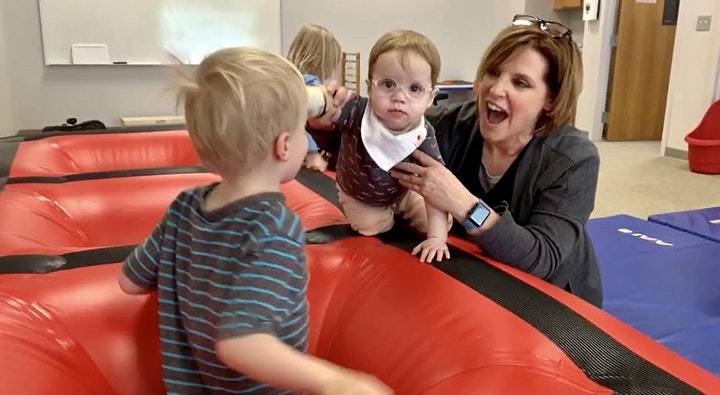 Therapy on Trak with special guest, Sheri Ireland-Berk, Pediatric PT

May 17, 2021 • 6:15pm - 7:30pm ET
We discuss strategies for utilizing your Tumbl Trak equipment for core stabilization and motor planning activities. Sheri has over 30 years experience working in pediatric physical therapy and has been a Tumbl Trak Ambassador for over 4 years.