Most in-stock products ship within 24 hours
Equipment designed with safety and quality in mind
Industry experts providing equipment for 30+ years
Tumbl Trak training bars feature high-quality construction and are rated among the most stable and safe in the industry.
Innovative vault training equipment not found anywhere else on the market.

Air Traks feature durable, yet lightweight material to ensure years of safe use.

Colorful and high quality mats are perfect for gym and home use.
Tumbl Trak offers a wide range of balance beams to fit a variety of needs.

Tumbl Trak floor training equipment can help you perfect your routine and prevent injuries. Innovative designs that make learning that new skill quick and easy.
Tumbl Trak's Training Tips contains hundreds of videos from instructors around the world. These videos demonstrate a range of skills, progressions, and every day tips. We are very proud to share these videos with you and know you will find useful tools to make you or your program excel. Some videos show different ways to use equipment or to set up stations for drilling, and just might remind you of a drill you did but had forgotten about. For the enthusiast practicing at home, you will find useful, fun, coach-approved methods to improve your skills.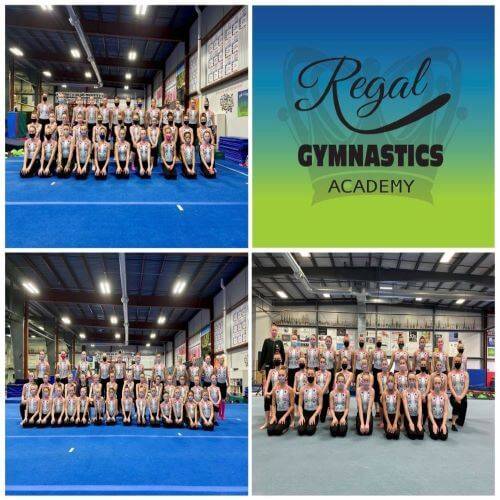 When Master Coach and Tumbl Trak mentor Leonard Isaacs designed the Laser Beam, instilling confidence was a key component of the intention of the beam. The Laser Beam Virtual Competition surely highlighted how athletes can really elevate their confidence, evident in the execution of skills and personality in the many routines that wow'd us!
Coaches, teachers, athletes, and families are the inspiration for our work here at Tumbl Trak. Our story began in the late '80s with a focus on how our gymnastics equipment could help create training environments that would reduce spotting for coaches, increase the number of reps an athlete could perform, as well as help them prevent overuse injuries. With continual product innovation over the years and an emphasis on educating both coach and athlete, we feel we have developed a successful recipe for how any athlete can TRAIN SMART.
Over the last four decades, our company has grown in both size and scope. In addition to gymnastics, we now also serve the cheer, dance, martial arts, ninja, and fitness industries. Over the years, we've been the recipient of several industry awards including being named to the "Top 50 Companies To Watch" list by the Michigan Celebrates Small Business Organization and the "Service to Youth Award" by the Gymnastics Association of Texas. Tumbl Trak is also a big supporter of groups around the country including Special Olympics, The Wendy Hilliard Foundation, USECA, as well as many individual clubs, and athletes in need.
Located in the heart of Michigan, our team of dedicated employees works hard every day to provide value-driven deliverables and top-notch customer service to customers here in the US and around the globe.